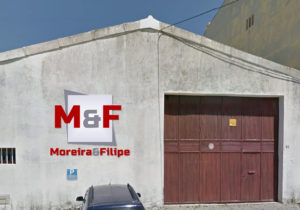 About Us
Moreira & Filipe, Lda is a company based in Santa Cruz do Bispo, specialized in the manufacture and installation of windows, doors, gates dedicated to the civil construction market.
The employees are highly qualified technicians, with several years of experience and specific training for each type of product and its characteristics.
Rigor in terms of deadlines, technical knowledge, monitoring and professionalism are the characteristics that define us most. We position ourselves as the ideal partner that adapts to the needs of the client and to the evolution of the market.
Our Story
Moreira & Filipe, Lda was founded in 1992 by its two partners who named the company. For many years, its headquarters were in Guifões, in the municipality of Matosinhos, where it formed the team of employees that until today accompany them.
In 2011 the company moved its headquarters to Santa Cruz do Bispo, also in the municipality of Matosinhos. Thus increasing working conditions and production capacity.
Nowadays the company counts on some successful partnerships complementing the diverse areas of the civil construction, creating bilateral commercial relations. In this way the company consolidated its knowledge in the transformation and assembly of aluminum window frames.
Mission and Values
Moreira & Filipe, Lda is a company that stands out for the use of quality products and certificates, in order to provide a greater guarantee to its customers.
Develop, produce and market aluminum window frames and services, ensuring value creation and business sustainability.